ABDO ELGAMAL WEB PAGE
lolo PAGE


---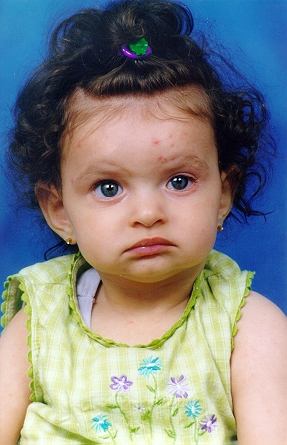 download alya's sound or hear it
| | |
| --- | --- |
| |  alya hisham elgamal |
| |  smaller than a chicken |
| |  taller than michael jordan |
| |  28/11/1997 |

The Blessed Event
It happened like this ....
one day we got a new visitor to the life.
she was the most beautiful and smartest
girl in the earth.
she was lolo,my brother's daughter.

Arriving Home
Oh gosh, and then ...
after six monthes of her birth she came
to egypt and we could see it.i did not
believe my self,here is my brother's
daughter.she is more pretty than i expect.
i can't stop thinking about her.


The Web Page Sections
Return Home| My Education| Visit VSAT Section| Visit My Brother Section


This baby page was made by Tripod member abdoelgamal.
Tripod members can make their own baby page in a jiffy by coming here.
You can join Tripod for free - come here!!
ABDO ELGAMAL WEB PAGE